No Run, Beer Run
Annually, more than 800 marathons are organized worldwide from Berlin to Boston to London to Tokyo to SAINT LOUIS.

Way to go runners!!
But we do things a little differently at MindsEye.

Thank you for Joining MindsEye for our 2nd annual No Run, Beer Run!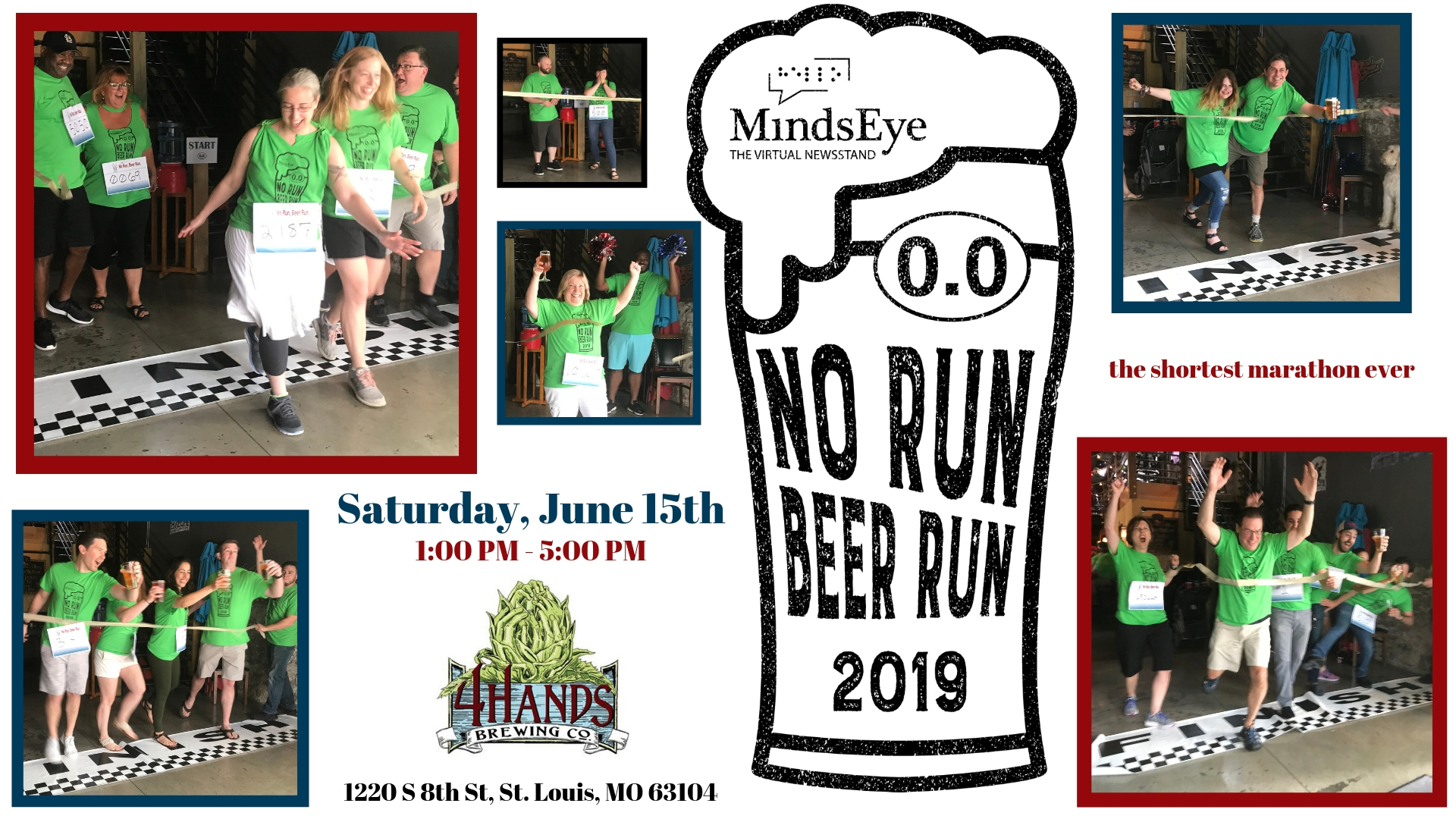 The 2nd annual No Run, Beer Run was June 15th, 2019 at 4 Hands Brewery, 1220 S. 8th St., Saint Louis, MO 63104.

Held from 1:00 PM - 5:00 PM, Runners took part in the shortest Marathon of their LIVES. You get an AWESOME T-SHIRT, had a Celebratory Picture Moment at the FINISH LINE (with wild applause), and your first MindsEye Beer.

REGISTRATION was $30 or $35 on the day of the event.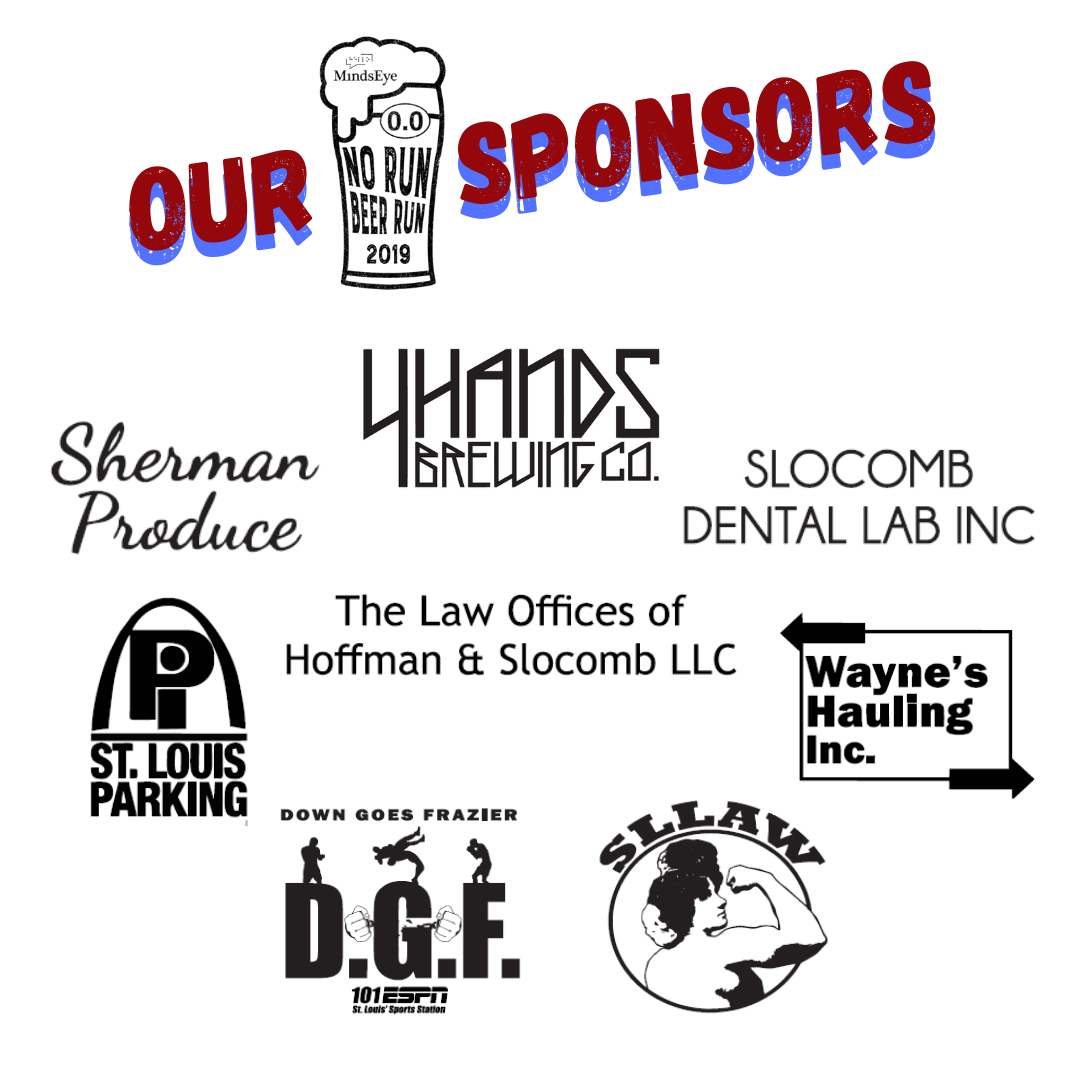 Marathons are more than a sport or a form of exercise, a passion or a pastime. It's about identity. So come to 4 Hands and show us exactly who you are!

For every purchase of 4 Hands City Wide, $1 was donated to MindsEye to support our mission of Translating Vision into Audio.

The NO RUN, BEER RUN is a fun and fantastic way to have some fun and raise some funds with MindsEye
See what all the fun is about! Check out the photos from our first annual No Run, Beer Run on Facebook!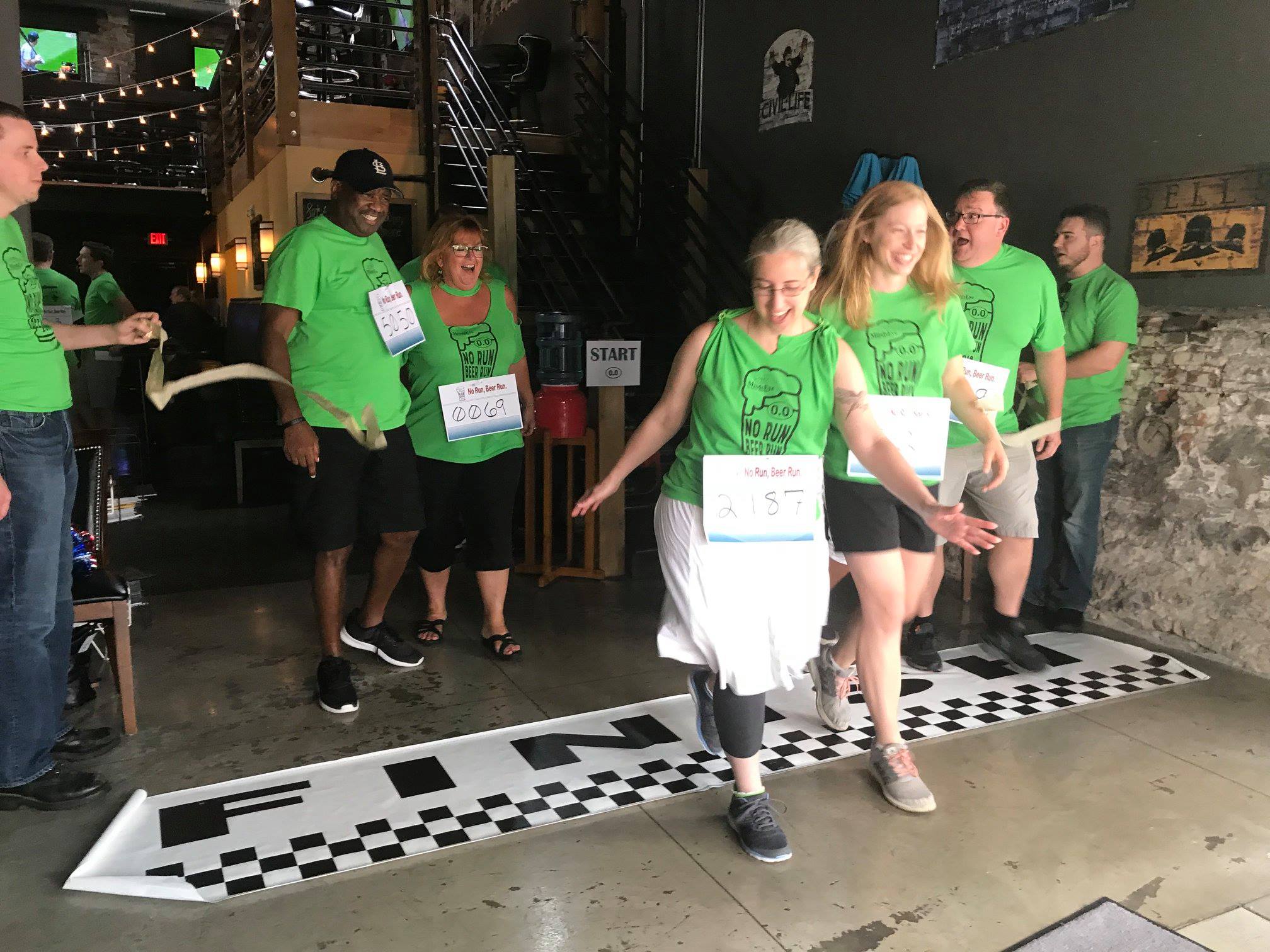 Interested in sponsoring the 2019 No Run, Beer Run?
Contact Angela Banks at 618-394-6442 or at This email address is being protected from spambots. You need JavaScript enabled to view it..