Online Only Programs
Comic Books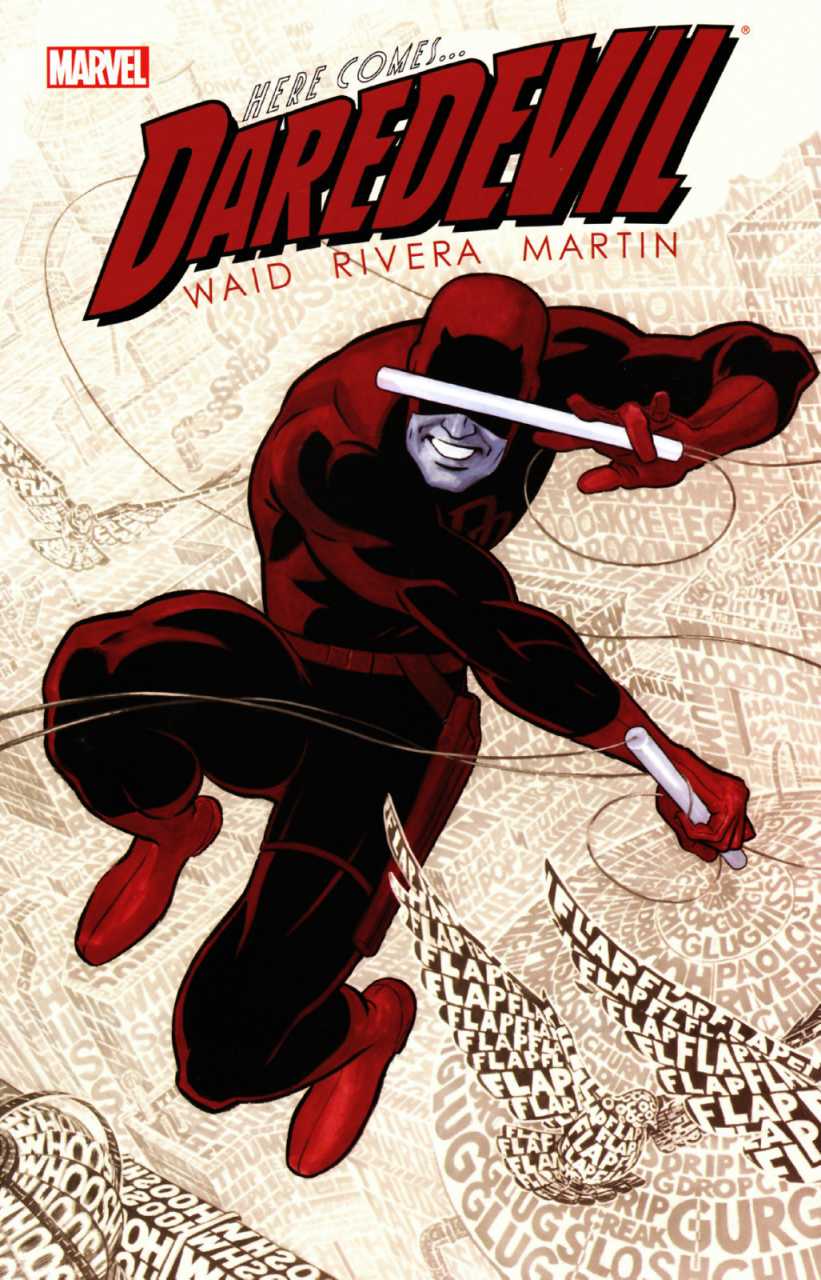 With new enemies, new friends and that same old "grinnin' in the face of hell" attitude, the Man Without Fear is back in action and leading with his face! Mark Waid (AMAZING SPIDER-MAN, Irredeemable, RUSE) joins neo-legendary artists Paolo Rivera and Marcos Martin for a new spin on Daredevil that will leave you gasping for air. Having turned his world upside down during the past several years, Matt Murdock realizes justice may not be blind to his past and villains may not be the only ones looking for answers. Bring it on! If Matt Murdock could see what he was doing, he'd be terrified. 
"Daredevil…Visionaries: Frank Miller, Vol. 1." The broadcasts below, adapted from the compilation by Greg Conroy and narrated by Conroy for MindsEye, honor the great visionary artist Frank Miller who brought Daredevil into the modern Marvel era. Miller is noted for combining film noir and manga influences in his art creations. His debut on Daredevil was the finale of an ongoing story written by Roger McKenzie and inked by Klaus Janson. With his work on Daredevil, Miller became one of Marvel's rising stars.
Credit: Music: http://www.purple-planet.com
Music: http://www.bensound.com
(This program is intended for blind, visual impaired, and print impaired individuals)
The Sports Angl with Mark Stangl

The Sports Angle with Mark Stangl is a sports talk show covering the St. Louis Blues, St. Louis Cardinals, and other topical news from the world of sports.
The Sports Angl with Mark Stangl
The Way Of Lights Audio Described
In winter of 2019, we wanted to bring the Shrine of Our Lady of the Snow's "Way of Lights" historic lighting display of the telling of the story " Journey to Bethlehem"  to those who could no longer see it. On two separate days, MindsEye staff and volunteers described the tour to over 35 individuals. MindsEye wanted to bring this experience to even more individuals who could not make it, or who wanted to relive the experience. 
Your health and our insight know no borders.  
Health Beyond Barriers is a health program produced in English, Spanish, Bosnian, Vietnamese and Arabic through a collaboration with LAMP, Language Access Multicultural People. 
This email address is being protected from spambots. You need JavaScript enabled to view it.
 Visit our archive page for past episodes of "Health Beyond Barriers."