Pumpkin Party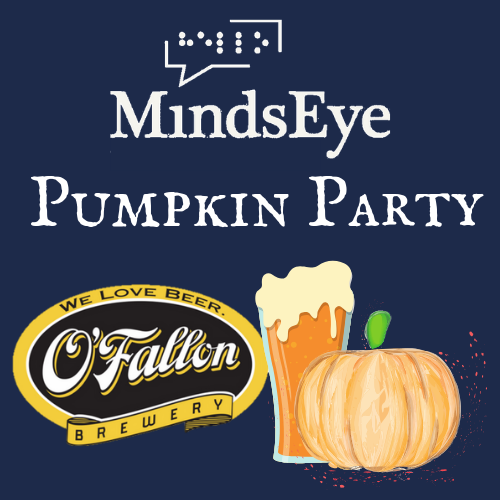 Join MindsEye at O'Fallon Brewery in Maryland Heights, MO on Saturday, September 28, 2019 to kick off the autumn season and support MindsEye's dedicated work in our community at our Pumpkin Party!


"Sport has the power to change the world!"
"Sport has the power to change the world. It has the power to inspire. It has the power to unite people in a way that little else does." Nelson Mandela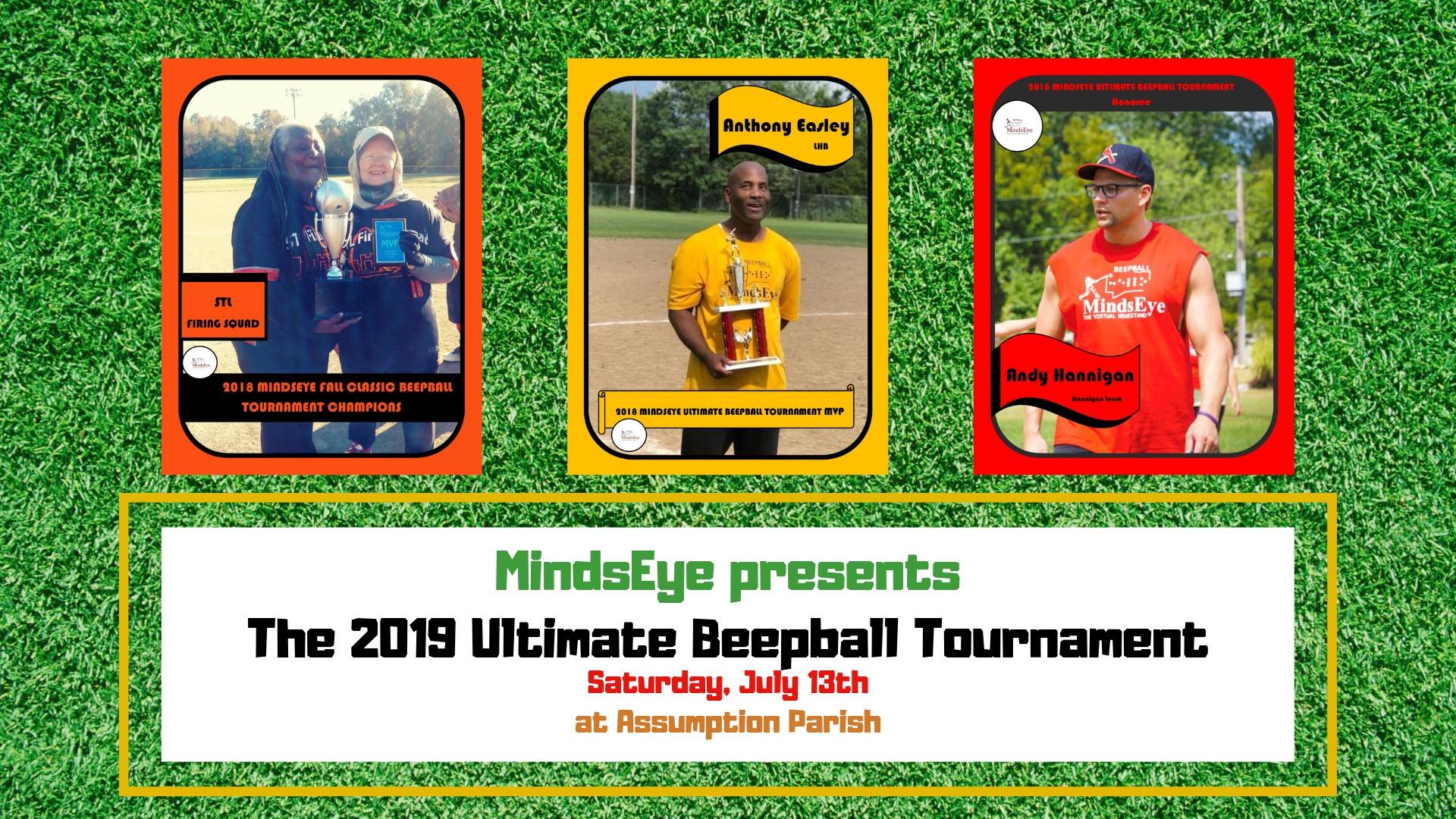 St. Louis, MO. July 2, 2019 - Nelson Mandela wasn't thinking about East St. Louis native Anthony Easley when he spoke about the power of sports, but he could have. As Mandela points out, sports have the power to inspire us – especially in difficult circumstances. Anthony's story is full of difficult circumstances, yet also full of hope…
In high school, Anthony sustained a gunshot to his head. Although the wound should have killed him, Anthony is a fighter. Still, the doctors could not save his sight. When he became blind, Anthony had to give up his dream of playing baseball full-time. He found other dreams – work through Lighthouse for the Blind and a family, but the memories of playing ball continued.
Then Anthony found BeepBall: "When I got introduced to BeepBall, it was like a dream come true to play ball again," he remembers. BeepBall is a variation on baseball that allows people with a visual disability to compete. Blind and sighted players wear blindfolds and are guided by sound – a beeping ball, buzzing bases, and verbal cues from the sighted pitcher and spotters.
"We Were There"
"We Were There"
A Way of the Cross
by Sarah A. O'Malley and Robert D. Eimer
Audio Described by Cathy Kissell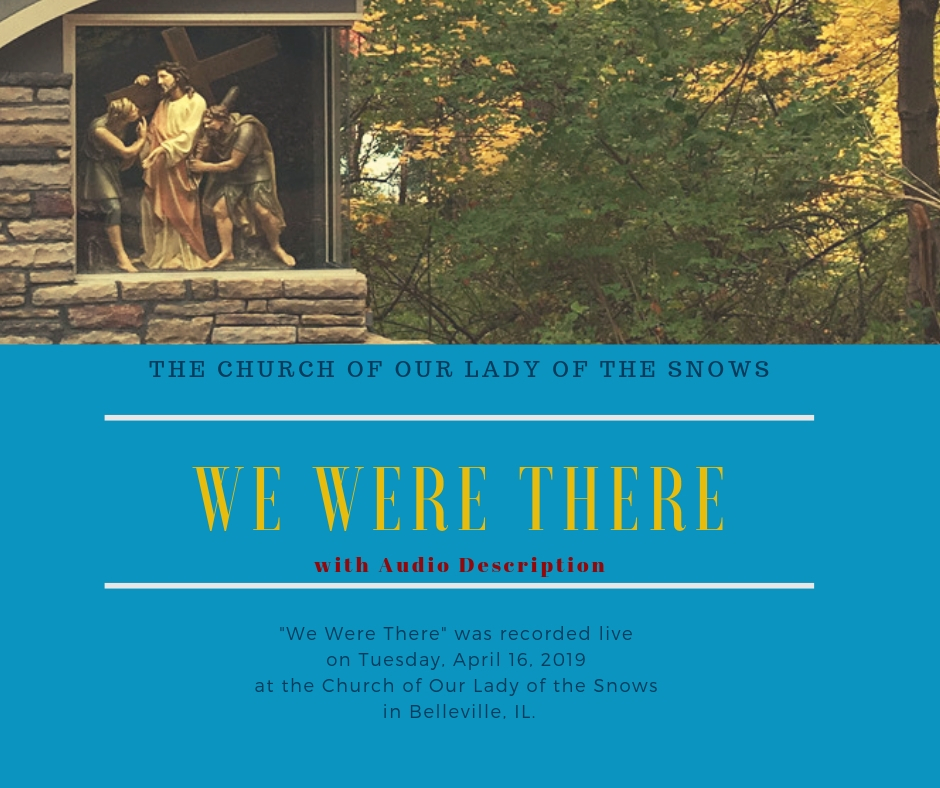 In Memoriam: John E. Weidlich
In Memoriam: John E. Weidlich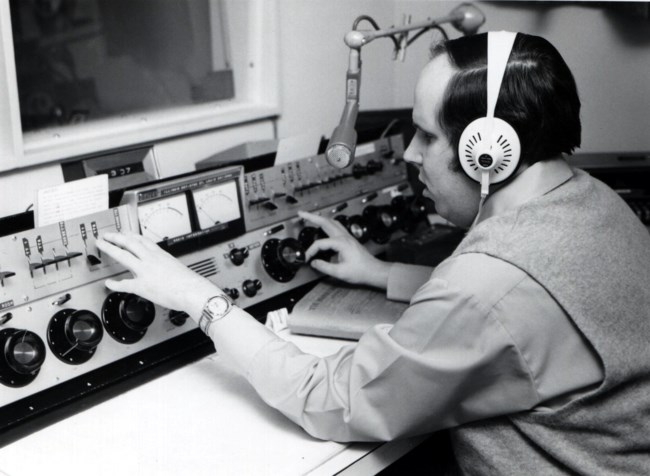 MindsEye mourns the passing of former MindsEye Program Director John Weidlich. John spent 33 years laying the foundation for MindsEye before retiring in 2009. He will not only be remembered for his many contributions to our station but also for being an advocate for the blind and visually impaired community in our region. He will be missed by many.
MindsEye's 16th Annual Soirée pour la Vue
MindsEye's 16th Annual Soirée pour la Vue

The Palladium Saint Louis dazzled in Mardi Gras flair on February 22, 2019. The Original Knights of Swing Big Band enchanted ears and Butler's Pantry tantalized taste buds, as the crowd of over 200 gathered to Laissez les bons temps rouler and celebrate MindsEye's mission to translate vision into audio for those in our area who are blind and visually impaired. It was a delightful night of celebration. We honoured former MindsEye Board Chair Lori Winter and Ed Brown of Brown & Brown Attorneys at Law with the Father Wittenbrink, OMI Visionary Award. The auction items were thrilling, and the friendship and laughter of supporters and volunteers made the evening a true joy.